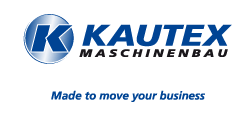 Kautex Maschinenbau – Innovative Expert with a long Tradition
Talking about innovative extrusion blow molding means talking about Kautex Maschinenbau GmbH. Kautex Maschinenbau provides its customers with globally leading solutions in terms of quality, technology and service.

For more than 80 years, the experts at Kautex Maschinenbau have been designing and building extrusion blow molding machines for satisfied customers worldwide. With its own sales and service organizations in all major industrial regions, Kautex Maschinenbau is always near to its customers.

Today, Kautex Maschinenbau is an internationally known brand recognized for quality and reliability. With its many years of experience and its long tradition of innovation, Kautex Maschinenbau has significantly advanced the technology of extrusion blow molding. A large number of global patents attest to the innovative drive of Kautex Maschinenbau.
Kautex Purge Material© :
Please follow the link to see our Price List for Australia (Subject to change)
Unfortunately, we do not supply internationally.
Kautex Purge Material© Price List Australia